People can benefit enormously from having therapy at some time in their lives. It can be useful, helpful, supportive, guiding, affirming and empowering.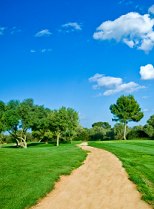 In Counselling or therapy, we can learn to understand more about ourselves and our own experiences.
People can and do benefit enormously from having therapy at some time in their lives. It can be useful, helpful, supportive, guiding, affirming and resourceful as well as empowering.

A desire to learn more about yourself, is an all important ingredient to using therapy to its best advantage.

In our fast paced lives....!.... I believe in the benefits of slowing down. Sometimes it can be useful to make time, to notice ourselves and how we are being, in everyday life and in our relationships.

You have the opportunity to notice how you are, with whatever is going on for you at this time, whilst receiving on-going regular guidance. Then you can reflect on what works for you as you explore ideas and get new perpectives. In this process, you can become more actively involved in your self discovery and personal development.

We can speak on the phone if you are interested and curious to know more. If you feel unsure in some way, you can let me know and we can discuss how. My mobile number is always best to call : 0771 374 8058 ~ remember to leave me your name and number, then I can return your call ~ Karen : )



You may want to

Improve your self esteem
self worth and confidence ~ feel happier ~ healthier ~ more in control ~
increase and deepen your self knowing ~ intimacy ~ sexuality ~ manage mid-life changes ~ transitions ~ emotions ~ stressfull times

Learn how to manage your
communication skills ~ personal or professional

relationships ~ conflicts ~ separation ~ divorce ~ endings

Share difficult feelings
fear ~ panic ~ trauma ~ anxiety ~ worry ~ conflict ~ distress ~ hurt ~ grief ~ loss ~ anger ~ overwhelm

Have a better understanding with experiences of
depression ~ distress ~ frustration

Learn and practice
effective parenting skills ~ containment

Explore how to
influence & manage your own behaviour ~ your boundaries ~ your communication and contact

Find solutions to
difficult decisions with your career and working life

Make some lifestyle changes
motivation ~ desires ~ goals

Be able to express yourself and explore more of your
hopes and wishes ~ your passions and your dreams.

I offer a safe, supportive and confidential space, which enables you to focus on how you are and how you want to be.

You can call or E mail me, to make contact or to arrange a suitable time.
Remember to leave your name, number and best times to return your call.
Telephone: 0771 374 8058

The number of sessions can vary according to your needs, which are different for each person.
Humanistic psychotherapy
Humanistic psychology
Humanistic psychology offers a holistic view of human existence. At its core, is a belief in people's ability to develop their potential and to take charge of forming their own life.

Humanistic psychotherapy
Humanistic psychotherapy is the therapeutic model based on humanistic psychology. It is client-centred and recognises the relationship between therapist and client as significant in creating conditions for growth. It is inclusive of all aspects of human experience and works directly with the individual's experience as a reference point for setting a therapeutic agenda, for growing a stronger sense of self and learning ways of actively participating in our own developmental and formative process. Two important elements of humanistic psychotherapy are personal responsibility and its connection to self–empowerment, and working in the here and now.

Working with the individual's actual present-tense experience allows for exploration of how the past and possibilities for the future exist within the physical and emotional structures of how a person is present, how this shapes their relationships and how they are in the world.

Humanistic psychotherapy brings to the therapy room a variety of models for managing change including transformational and transcendent approaches for problem solving and overcoming psychological obstacles in pursuing new possibilities and a more fulfilling life.

About formative psychology
Formative psychology is humanistic and evolutionary in orientation; its central principle is that the body is the basis for knowing ourselves and learning to use formative principles for making and managing change. It is a somatic educational approach for working with ourselves and solving personal problems and is concerned with how we use ourselves to influence excessive reactions and to form a personal voluntary formed present and future.

Formative psychology is the life work of Stanley Keleman and is trademarked. He is the originator of formative psychology and a pioneer in the study of the body and its connection to emotional, psychological, sexual and imaginative aspects of human experience. Stanley is one of the most respected figures in the world of body psychotherapy.